Savings Calculator
Save an Average of 20% on Credit Card Processing Fees
Use our savings calculator to see how much you could be saving with interchange pass-through pricing!
Most Payment Service Providers (PSPs) like Stripe and Authorize.Net charge the same bundled rate per transaction. If you're paying a bundled rate for payment processing, you're likely paying more than you should.
Calculate Your Savings
Most companies charge a bundled rate of 2.9% + 30 cents a transaction.
We use an interchange pass-through (also known as cost-plus) pricing method. We charge the actual interchange rate based on card type plus 10 cents per transaction.*
For this calculator, we used 2.4%, the average card-not-present interchange rate published by Visa® and Mastercard®. In many instances, your payment costs will be lower.
Contact us to get a quote.
*This pricing is subject to change based on card type, business type, volume, and credit authorization.
What's included in our solution
Gateway
Level III Processing
PCI Compliance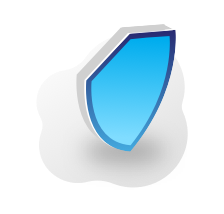 Fraud Protection
Merchant Services
Digital Wallet Integration
Custom Pricing
We understand certain situations require different pricing. We're happy to work with you to figure out the best solution for your business needs. Call, email, or submit the form for information on custom quotes.
Phone: 800-457-9932 | Email: [email protected]
Request a free cost analysis today!
Find out how much you can save with a simple switch to Payway.
Let's Get Started